Dipping nails, also known as dip powder nails, is a popular nail enhancement technique in the beauty industry. It involves applying a special adhesive to the nails and then dipping them into a colored powder. This process is repeated several times to build up a durable and long-lasting layer on the nails. Once the desired thickness is achieved, the nails are buffed and shaped to perfection. The result is a strong and glossy finish that can last for several weeks without chipping or fading. Dipping nails is favored for its ease of application, versatility in design, and ability to provide added strength to natural nails. It has become a sought-after alternative to traditional acrylic or gel manicures.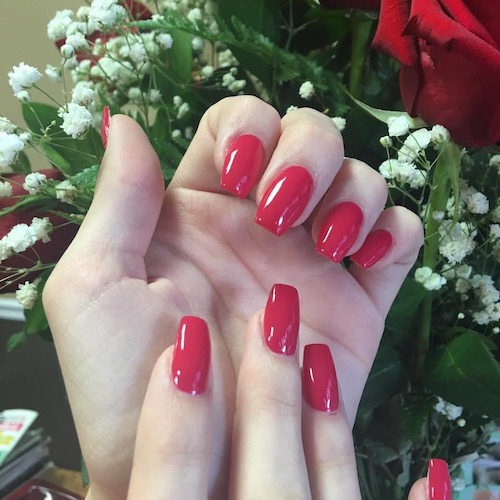 Experience the ultimate nail transformation with our dipping powder service for real nails. Our skilled technicians will confidently apply the finest dip powder, providing unmatched strength and a flawless finish that lasts. Say hello to chip-resistant, stunning nails that will leave you feeling fabulous.
Discover the ultimate nail transformation with our confident dipping powder service on nails with tips to extend your nails to the length you desired. Experience flawless, long-lasting elegance as our skilled technicians seamlessly blend dip powder with your tips. Embrace the strength and beauty of dip powder, leaving you feeling fabulous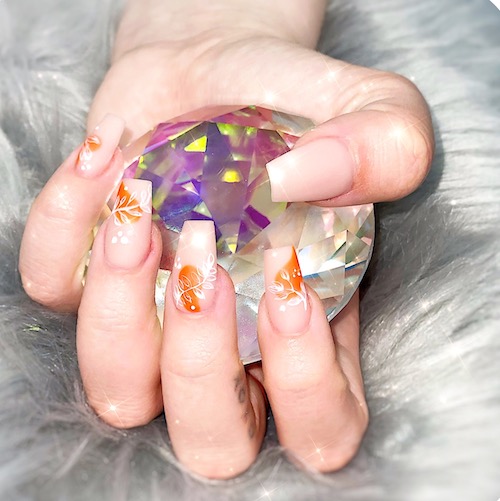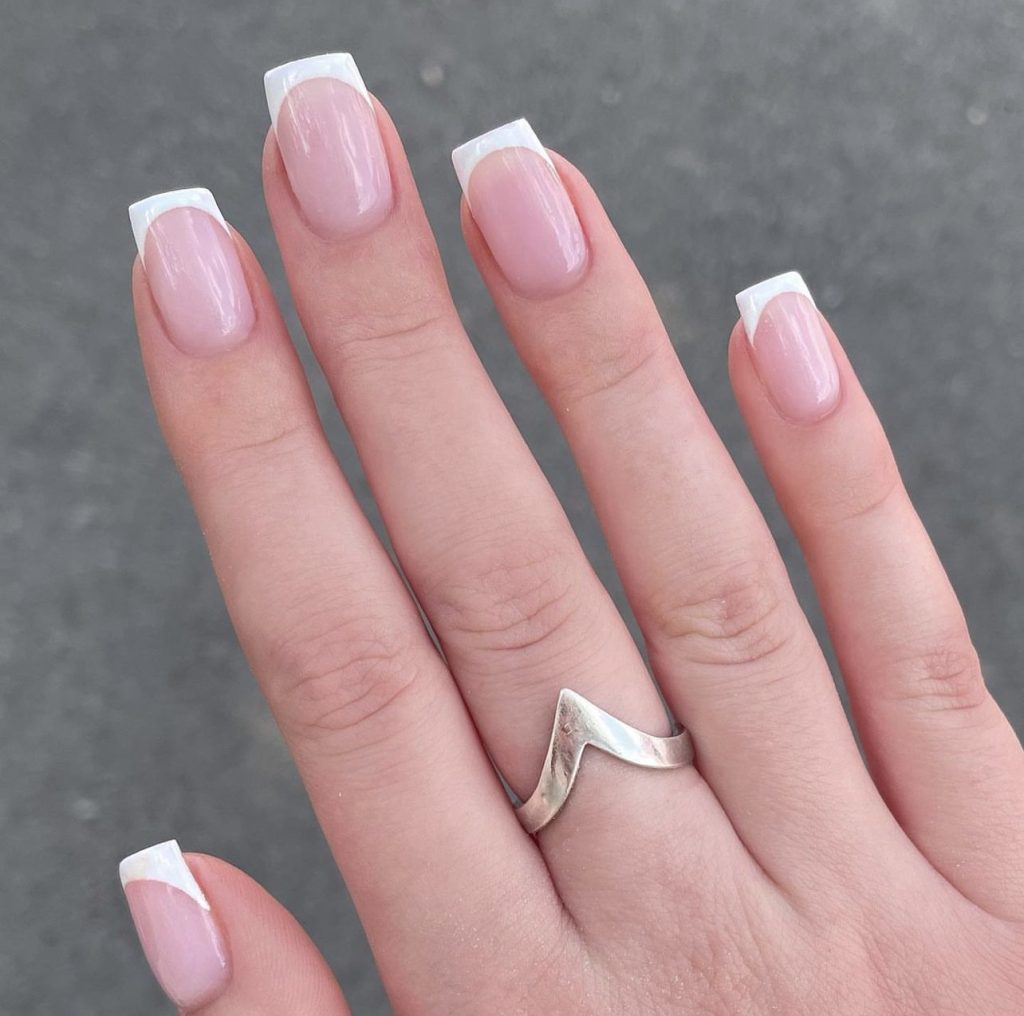 Dipping powder pink and white is the epitome of timeless elegance. This service offers a classic and sophisticated look, with the pink powder providing a soft and natural base, while the white tips add a touch of refinement. Our expert technicians ensure a flawless application that will leave you feeling confidently.
Testimonials
What our clients say
Helen Nails is the absolute best nail salon in Athens. I've tried many, and no one beats Helen Nails. The salon is clean, updated and stylish. The staff is professional, kind and caring. I love the owners! Always leave very satisfied, my nails and toes look amazing and the treatment.

Anna Hayno
Helen Nails's Client
I scheduled an appointment and being new to the area arrived 15 minutes early. I was immediately welcomed and was seated. I was pleased with choice of nail dipping powder. Helen did my nails and was friendly and gentle. I know I have found my GA nail salon. Very impressed.

Leiane Baker
Helen Nails's Client
I love Helen and her family. Helen does excellent work and is very professional. She aims to please and always has a smile on her face. Helen takes pride in herself and always dresses with the cutest outfits! My SNS nails always look pretty and they last at least 3.

Vanessa Reid
Helen Nails's Client
Helen has done my nails for several years. She takes so much time with me to make sure I get exactly what I want. She is so sweet and I love seeing her every two weeks..
Kayla Evans
Helen Nails's Client
I love that it is nice and clean and professional and the service is Amazingly good I get exactly what I ask for and come out very satisfied. They are better than any other nail salon I have ever been. And I never have to wait go straight to the.

Tisia Rittenberry
Helen Nails's Client
I'm so Happy! I would recommend Helen Nails to everyone. Anthony , Helen , and Ivy are super sweet people and do an amazing job. They do not make you feel rushed or that they are rushing. They actually listen and make time for you..

Tori Rudd
Helen Nails's Client
Today was my first time ever and...it was the best experience I ever had at a nail salon. They are organized, and sanitized. Everyone is very calm and they make you feel comfortable or more so welcomed. The results that I received today from them is more than it can.

Ajay Horton
Helen Nails's Client
I love Helen!! She takes her time and makes sure my nails and feet are always beautiful! The salon is clean and professional. I highly recommend visiting Helen and any of the others at Helen's Nails. Christine C..

Christine Carroll
Helen Nails's Client
This was my first visit. The staff was professional and friendly. The environment was very clean and peaceful! This will be my new nail salon. Thank you Anthony! My nails are beautiful!.
Melissa Nettles
Helen Nails's Client
Exceptional service each time I've gone! They have such a friendly, professional and welcoming atmosphere that makes me want to continue coming back. I highly recommend them!.

Anne-Marie Jacobs
Helen Nails's Client